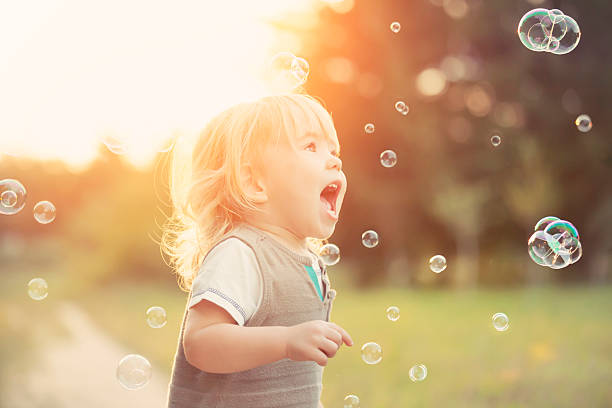 Do you remember what you were doing when you were 4 years old? Hopefully, you weren't getting terrified about becoming fat. I hope you were doing what I was doing, making an awesome worm castle out of mud. I loved when it rained and all the worms would come out, more soldiers for my mud castle.
These days, there are other things to think about apparently for our babies….preventing obesity.  We are so wrapped up in our fear of fatness that we are missing the big picture. I can't share details however can tell you that I was horrified this week when I saw a patient for an eating disorder…..the child was 5. Last year, apparently, this child had seen a puppet show in NURSERY SCHOOL about nutrition and somehow got the message that if you ate the wrong food and got fat, you would die. So the child stopped eating. Granted, most kids might miss this subtle message, but I don't care. This kid didn't miss it, and acted on it and lost 10 pounds. The child was diagnosed with ARFID (avoidant/restrictive food intake disorder, a new diagnosis created to include disordered eating without the typical body image concerns). Maybe this kid would have developed an eating issue later in life, who knows, but all I know is that the attempt to prevent obesity with nutrition education of preschoolers is insane.
For those of you with children, I am pleading with you to believe me. I have been in this field for almost 40 years and I have spent the majority of my years working and learning from people with weight issues and eating disorders. I have spent the last decade working with obese kids as well as children with eating issues (such as ARFID) and their families. I am here to tell you that young children don't need to know squat about nutrition. They also don't need to think about their weight and should NEVER have access to a scale or worry about their weight. What they really need is role models that are healthy eaters, exposure to healthy foods, especially fruits and vegetables, and opportunities to move and be active and have fun. They also need all of the adults in their lives to accept and love them for exactly who they are, no matter what their body size or weight.
I have shared examples from my older patients I saw in the past. For example, the very intelligent nurse who was a yo-yo dieter, lost and gained the same 50 + pounds over the past 3 decades of her life. She lost her weight through restrictive dieting and she gained it back through binge eating. She finally came to the conclusion that she was binge eating to get back at her mother who restricted her food intake as a child. She became a closet eater because she could not let her mom catch her eating. Apparently, her mother was quite body-image conscious and my guess is she had an eating disorder of her own. Anyway, it was very difficult for this woman to allow herself to eat normally because the fear of fat was instilled in her by her mother. And even though she could cognitively figure it out she struggled with stopping her behavior…even after her mother passed away. Do I think fear of fat helped this woman in any imaginable way? No, it didn't.
At the other end of the spectrum, we often see infants and children who struggle with weight gain and growth, or who are referred to as "failure to thrive". We often recommend adding what we call "calorie boosters" to foods, such as melting extra butter into a food, adding in a teaspoon of oil, mixing is some heavy cream to milk, yogurt, etc. I can't tell you how many times well-meaning parents have returned with their child who has failed to gain weight because of the parent's fear of adding calorie boosters. Yes, it is great that parents are health-minded, cook healthy foods, etc, but when fat is avoided like the plague everyone suffers. Children need fat for proper brain growth. Saturated fat is a precursor to cholesterol which many important hormones are made of (yes, we need cholesterol!) And children need calories to grow (steamed veggies won't do it).
Here's another brain teaser: have you ever had a health issue, or known another adult who has had a health issue and needed to make a healthier choice, yet didn't? Let me start with a very simple example, constipation. Have you ever experienced this very uncomfortable situation or known someone with chronic constipation that was caused simply by not drinking enough water and not eating enough fiber? "Eat more fruits and vegetables and drink 8 glasses of water a day" the doctor probably says. Do adults follow advice just because they know it is the healthy thing to do? It's not that easy, is it? If most adults can't do it then why on earth do we think educating preschoolers is going to teach them to make healthier choices?
If you want my opinion on the bottom line, here it is:
What snack your child chooses at school, whether they decide to take the cookie at lunch or have the chips with their sandwich will have NO affect on their weight. The calories in one cookie, one bag of chips or a bowl of fruit salad are similar. Yes, the fruit has more nutrients, but hopefully, you are offering fruits and vegetables at home (right?). Having a cookie for dessert or a serving of chips with a sandwich is normal eating. I might predict that if you don't allow children to eat normally, they may be destined to be that closet, sneak eater when they become an adult and nobody is there to restrict them anymore.
Your 4 year old can't drive. Therefore, it is you who is doing the grocery shopping (mom and/or dad). What you buy to have in your home matters more than if your child knows which snack is healthier. If you want your child to grow into the healthiest body he is supposed to then having access to healthy foods and a structured eating schedule (3 meals and 2-3 snacks) is what matters more.
Don't become obsessed with the fat on your child's body. It just baffles me when a parent worries about a toddler's "tummy". Think about it for a minute. A 2 year old, a 4 year old, even an 8 or 10 year old is short. They have lots of time to get taller (hopefully). Do you really think when they are 3 feet tall they have the tummy they are going to have as an adult? Their little bodies are going to change so much as time passes,however much body fat they have today will be different tomorrow. But if you talk about it, point at it or worry about it you run the risk of affecting your child in a negative way (making them worry and stop eating, triggering food obsession and abnormal weight gain or just feeling scared (or sad) that you think something is wrong with them). Their natural little bellies should not be a topic of conversation. Ever.
Your children probably won't eat what you won't eat. I have seen many picky eating adults who want their child to eat veggies even though they don't. Probably not happening. Remember the Rule of Twenty: it takes 20 tries to really know if you like something. Model the behavior you want your child to do, so that means going through the process of taking that bite with a smile. Talking about how good veggies are for you won't work (we adults know that, yet we don't care…I still don't cook beets).
It is ok to talk in a fun way about foods being good for you, but you should not talk about getting fat. Talking about being fat, instilling fear of getting fat, making it seem shameful to have a fat body just contributes to the growing insanity and body shaming and discrimination that permeates our society today. I plead with you to avoid being a part of this problem by accepting your child's body and your own body without judgement (at least don't talk about your body insecurities in front of your child if you can help it). This does not mean ignoring health and fitness. It means focusing on health instead of body size and weight. You can tell kids that carrots have vitamin A and that helps you see, that whole grain cereal is good for your tummy and oranges have vitamin C and will help you fight colds. But don't say "that will make you fat" because that is not true. No particular food makes anyone fat. Learning to eat ALL foods in a normal way (a few cookies, not the entire box) is really important and this may not happen if you villainize a particular food.
Find out what your school does as far as nutrition education. Talk to the health teacher or whoever it is that is doing the teaching. Find out what their philosophy is then voice your concerns if you have any. We need to speak up to protect our children.
Don't blame yourself if you have done the natural thing a good parent does at times. Sometimes, we do worry about our children and we also want to show the doctor that we care. Often that translates into a parent leaving the pediatrician's office, having been told their child's BMI is out of range and so the good parent does something. Unfortunately, what they do is focus on the child which does not work. Instead of ever mentioning weight to a child, we need to look at ourselves. I recommend the entire family focus on being healthier, not just the singled out kid. Everyone needs to get off those devices and get outside to play. We all need more fruits and vegetables. We all need to get enough sleep.
Another sad fact is that healthy food is expensive. One mom told me how much WIC gave her for fresh fruit (not much) and this made me wonder how on earth she was going to increase the fiber in this kids diet. I am addicted to grapes and a week ago noticed that my one bag of grapes actually cost almost 9 dollars. How do people do it? Maybe, instead of funding programs to teach 3 year olds how to pick a healthy snack we should figure out how to help poor families have access to more healthy foods. Maybe we should focus on educating parents on how to cook healthy on a budget.
I am thankful all I had to think about was mud castles when I was 4. I hope you keep your child's life simple, too. And if you can prevent even just one child from developing an eating disorder, it is worth it.